Historical Timeline
Every year we hold international seminars, symposia and conferences, with our domestic and foreign co-organisers, aiming to share the knowledge of lawyers and researchers who work in human rights and international law.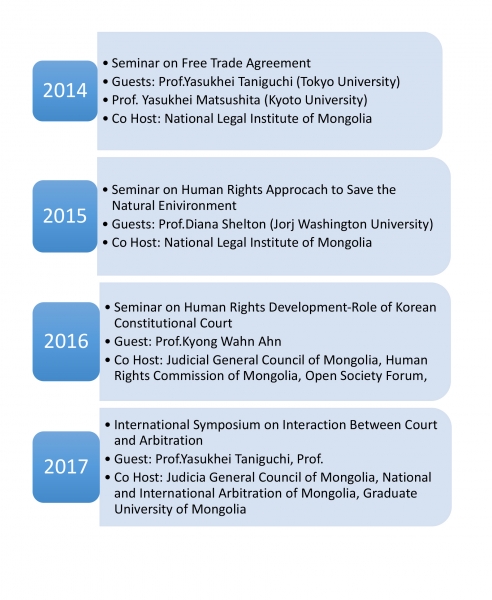 International symposium2018
Freedom of Speech
Its historical importance and its current station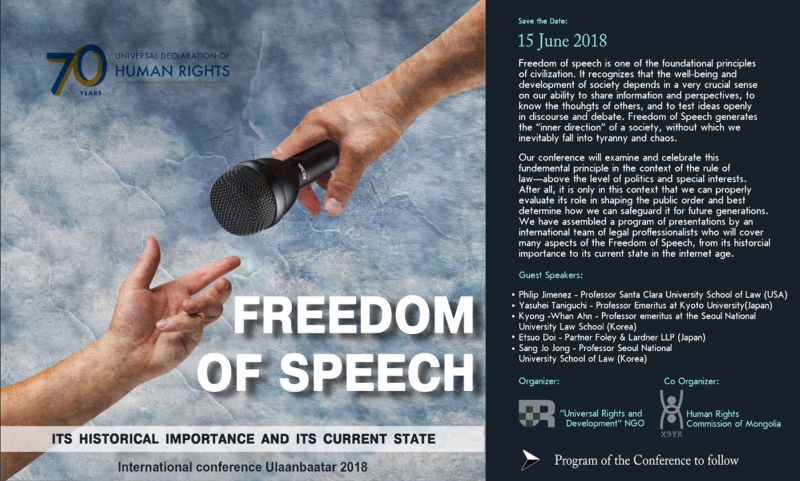 International Symposium 2017
08 June 2018, "Universal Rights" NGO hold an international symposium on "Interaction Between aourt and arbitration: Legal and Practical Challenges".

The symposium was co-hosted by Judicial General Council of Mongolia, Monglian International Chaber of Commerce and Industry and Graduate University of Mongolia.